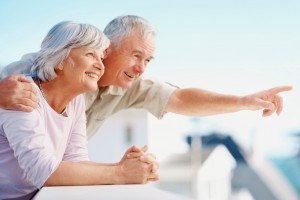 Has someone in your family been married two or three-times?
More and more individuals have multiple marriages. Unraveling how to maximize Social Security benefits for someone who has been married several times can be a headache. There are many occasions when one type of Social Security benefit is better than another. Therefore claimants have to keep an eye on what they are eligible for, when they are eligible for a certain benefit, and how their eligible benefits compare.
Here is an interesting scenario about Social Security spousal benefits and the remarriage to a spouse. Jane was married to Joe, a high-earner, for over 10-years. Jane divorced Joe and married Albert. Jane and Albert were married for over 10-years. When Jane was 64-years old she divorced Albert. When Jane was 65 and at Full-Retirement Age (FRA), she remarried Albert.
How can Jane maximize her Social Security benefits?

At different times Jane is eligible for different benefits. On a regular basis, Jane will have to compare and contrast benefits to determine what works best for her. The following are examples of the the five different types of benefits Jane can receive:
• The Ex-Spousal Benefit Strategy
Jane has been married and divorced twice, with both marriages lasting more than 10-years. Jane is single, 64 years-old, and can collect ex-spousal benefits. To maximize benefits Jane should select the ex-spouse with the largest Social Security benefit. However, Jane cannot be married to Joe or Albert and collect ex-spousal benefits.
• The Spousal Benefit Strategy with a Non-Working and a Working Spouse
A) Jane and Albert are both Full Retirement Age (FRA). Albert is collecting his Social Security Retirement benefits. If Jane is a non-working spouse she can file for spousal benefits. Jane will receive half (50 percent) of Alberts' FRA Social Security Retirement benefit.
B) When eligible, Jane files a Restricted Application for Spousal Benefits only. Jane will collect half of Albert's FRA benefit. If she continues to work from FRA of 65 until 70 she will collect Delayed Retirement Credits (DRCs) equal to 6.4 percent per year (a total of 32 percent). Note: Jane can only collect one Social Security benefit at a time.
• The Ex-Spousal Survivor Benefit Strategy
Joe and Jane were married for over ten-years. Jane married Albert after she was 60-years old. If Joe, her first husband, dies Jane can collect Ex-Spousal Survivor benefits on Joe's work record. However, Jane cannot collect more than one Social Security benefit at a time.
• The Spousal Survivor Benefit Strategy
Jane and Albert were married for over ten-years for the first time and married for over nine-months for the second time. If Albert dies, Jane is entitled to Spousal Widow Benefits. If she collects any other Social Security payment, that benefit will cease.
• Jane's Own Retirement Benefit
Let's say that Jane is a working spouse. She filed a Restricted Application for spousal benefits only (see the Spousal Benefit Strategy above). From the time she was FRA until age 70 Jane collected Delayed Retirement Credits (DRCs). Now 70 years-old Jane may want to see if her own Social Security retirement benefit is larger than the other benefits she is are entitled to. If her own benefit is the largest, Jane can switch to her own Social Security Retirement benefit and maximize the amount she receives each month.