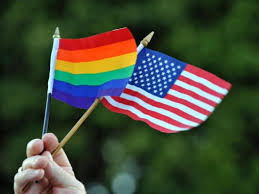 Think You Qualify? Then Now is the Time to Apply for Benefits
On June 26, 2015, the Supreme Court issued a decision in Obergefell v. Hodges, holding that same-sex couples have a constitutional right to marry in all states. As a result, more same-sex couples will be recognized as married for purposes of determining entitlement to Social Security benefits or eligibility for Supplemental Security Income (SSI) payments. The Social Security Administration (SSA) provides helpful information on how same-sex marriage may affect your claim and has a Same-Sex Couples Web page located at http://www.socialsecurity.gov/people/same-sexcouples.
If you are a spouse, divorced spouse, or surviving spouse of a same-sex marriage or non-marital legal same-sex relationship the SSA encourages you to apply right away for benefits. If you have any questions about how to apply for benefits, call the SSA toll-free at 1-800-772-1213 (TTY 1-800-325-0778). The SSA can answer specific questions from 7 a.m. to 7 p.m., Monday through Friday. According to the SSA you'll have a shorter wait time if you call during the week after Tuesday. Additionally, the SSA treats all calls confidentially.