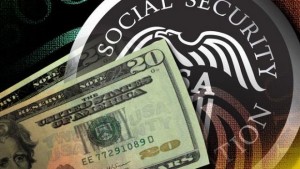 Report Shows that Urgent Changes are Needed
The 2015 Social Security Annual Trustees Report has been released. Like last year, there is bad news for the future of Social Security retirement benefits. The Social Security Administration (SSA) has provided a summary of the 2015 Social Security Trustees Report at http://www.ssa.gov/oact/trsum/.
A highlight of the report indicates:
"Social Security's total expenditures have exceeded non-interest income of its combined trust funds since 2010, and the Trustees estimate that Social Security cost will exceed non-interest income throughout the 75-year projection period. The Trustees project that this annual cash-flow deficit will average about $76 billion between 2015 and 2018 before rising steeply as income growth slows to its sustainable trend rate after the economic recovery is complete while the number of beneficiaries continues to grow at a substantially faster rate than the number of covered workers."
"Interest income and redemption of trust fund assets from the General Fund of the Treasury, will provide the resources needed to offset Social Security's annual aggregate cash-flow deficits until 2034. Since the cash-flow deficit will be less than interest earnings through 2019, total income will exceed expenditures and reserves of the combined trust funds will continue to grow but not by enough to prevent the ratio of reserves to one year's projected cost (the combined trust fund ratio) from declining. (This ratio peaked in 2008, declined through 2014, and is expected to decline steadily in future years.) After 2019, Treasury will redeem trust fund asset reserves to the extent that program cost exceeds tax revenue and interest earnings until depletion of total trust fund reserves in 2034, one year later than projected in last year's Trustees Report. Thereafter, tax income is projected to be sufficient to pay about three-quarters of scheduled benefits through the end of the projection period in 2089."
The last five Trustees Reports (http://www.ssa.gov/oact/TR/index.html ) have indicated that Social Security's Old-Age, Survivors, and Disability Insurance (OASDI) Trust Fund reserves would become depleted between 2033 and 2037 under the intermediate set of economic and demographic assumptions provided in each report. If no legislative change is enacted, scheduled tax revenues will be sufficient to pay only about three fourths of the scheduled benefits after trust fund depletion.
The Committee for a Responsible Federal Budget (http://crfb.org) points out that when today's 48-year olds reach normal retirement age or when today's newest retirees turn 81 they can expect to receive 75 percent of the retirement benefits due them as a result of the shortfall.

The 2015 Social Security Trustees Report is a call to action. Determining a solution and implementing that solution nationwide will take time and effort. Policymakers need to act now to put Social Security on a path to solvency. Delays will increase the difficulties of implementing the needed changes.