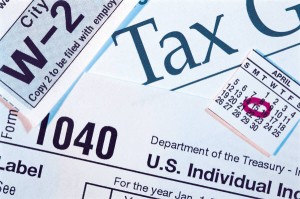 It's Not Too Late for a Little Tax Planning
Tax season is right around the corner. Here are some Social Security tax tips from the Social Security Administration (SSA) that may help you.
If your total income, including Social Security, is $25,000 as an individual or $32,000 as a couple filing jointly, you'll need to pay tax on some of your benefits.
If you get Social Security and don't receive your 1099 from us by the end of January, request one at www. ssa. gov/1099.
Have children? Your child needs a Social Security Number to be claimed on your tax return. Learn more about getting one at www.ssa. gov/ssnumber.
You'll want to let Social Security know if you changed your name in the past year, due to marriage, divorce, or any other reason.
Check your W-2s and tax paperwork to make sure your name and Social Security number are correct.