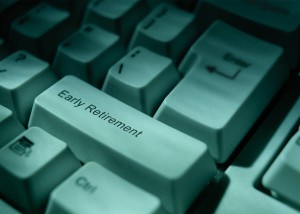 What can Reduce Your Social Security Benefit?
Individuals can download their personal Social Security Statements from the Internet at www.ssa.gov/mystatement/. The estimated amount of benefits listed on the statement may be overstated if you have a pension from employment that did not pay Social Security taxes. However, if you receive a pension from an organization where you paid Social Security taxes your social security benefit will not be reduced.
If you worked for a place where you did not pay Social Security taxes (such as a school district, police or fire department, local, state or federal government agency) you may be entitled to a civil service pension. You may also be entitled to a spousal or widow(er) s Social Security benefit based on your spouse's work record. If you are due a spousal or survivor's benefit you may lose a portion of your Social Security benefit due to your government pension.
CAUTION: This reduction is not listed on your Social Security statement and can be potentially harmful to your financial health.