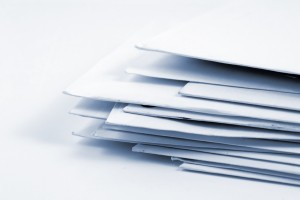 Need a Proof of Income Letter Quickly?
It has been my experience, that from time to time I need to provide proof of my husband's Social Security benefits. The Social Security Administration (SSA) provides a Letter of Verification for Social Security benefits, supplemental Security income, and /or Medicare online by using my Social Security Account at https://secure.ssa.gov/RIL/SiView.do
New users must be able to verify some information about yourself and:
• Have a valid E-mail address,
• Have a Social Security number,
• Have a U.S. mailing address, and
• Be at least 18 years of age.
You can create an account only to gain access to your own personal information. You cannot use this online service to access the records of a person:
• With whom you have a business relationship;
• For whom you are a representative payee; or
• For whom you are an appointed representative.
Unauthorized use of this service may subject you to criminal or civil penalties, or both.
 To set up or use your account to get a benefit verification letter, go to Sign in or create an account at https://secure.ssa.gov/RIL/SiView.do. You can view, print, and save your benefit verification letter. The benefit verification letter is also called a budget letter, benefit letter, proof-of-income letter, or proof of award letter.