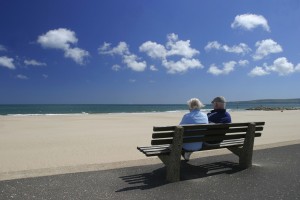 No More rushing to the Bank
Starting Your Direct Deposit Account: If you plan to apply for Social Security benefits, you will be subject to a new law that went into effect March 1, 2013, requiring that you receive your Social Security payments electronically. Treasury can grant exceptions in rare circumstances. Find out if you qualify for an exception at www.godirect.org/about-faq/#exceptions .
The following are the four ways you can start your Direct Deposit Account:
If you qualify to receive benefits, you can create a my Social Security account, located at www.ssa.gov/myaccount, and start or change your Direct Deposit Account online.
You can sign-up at your bank, credit union, or savings and loan.
Contact the Social Security Administration (SSA) at 1-800-772-1213 (TTY 1-800-325-0778) between 7 a.m. to 7 p.m., Monday through Friday.
Visit or call your local SSA office.
Changing Your Direct Deposit Account: The SSA provides a secure Web environment where you may change your direct deposit information. Through their site, you may change your current Direct Deposit Account to another account or financial institution. To utilize this service, you must establish a password at the Social Security site called my Social Security, located at www.ssa.gov/myaccount . You can also call or visit your financial institution to change your Direct Deposit Account.
Currently the SSA system only allows direct deposit to a single account. Your financial institution may provide services that allow you to transfer deposited funds to multiple accounts.