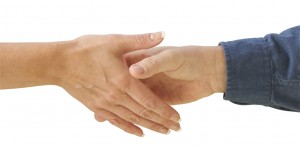 Resolutions to Set the Stage for Retirement
Many Baby Boomers find themselves in the transition zone of being within five to ten years from retirement. Decisions made during this time period have long-range consequences. Therefore the New Year's Resolutions for many individuals in this age group should include ways to set the stage for this transition period.  It is not uncommon for many folks find it difficult to switch from the retirement accumulation stage to the transition zone. Here are a few tips to help you get started:
1. Determining Your Retirement Expectations
Do you have dreams of sailing around the world, playing golf each day, or going back to school? Do you want to move to a location that has a lower cost of living or live next door to your grandchildren? And most importantly, do you and your spouse agree on what you want to do after retirement? A recent Fidelity (www.fidelity.com/inside-fidelity/) survey of 808 couples showed that 38 percent of pre-retirement couples do not agree on when they will retire, and 35 percent have different retirement lifestyle expectations.
2. Saving More Money is Not Enough
After the financial crisis of 2008 many individuals have improved their financial habits. However, curbing spending, being smarter with money, and saving more is not financial planning. Many pre-retirees do not how how much to increase savings to reach their retirement goals. For example, should you be making additional catch-up contributions for 2013 and 2014 to your Individual Retirement Accounts (IRAs)? Allianz Life Insurance Company (www.allianzlife.com) found that only 16 percent of surveyed respondents would include financial planning in their 2014 resolutions. This is less than half of the 33 percent of respondents who were asked the same question in 2009.
3. Understanding When is the Best Time for You to Claim Social Security Benefits
The importance of maximizing Social Security benefits cannot be overemphasized. The role that Social Security benefits plays in retirement planning is different for each individual and requires a customized strategy. This customized strategy needs to take into consideration other retirement assets and longevity.
For example, according to data compiled by the Social Security Administration (SSA) a man reaching 65 today can expect to live, on average, until age 83.  A woman turning 65 today can expect to live, on average, until age 85. Additionally, about one out of every four 65-year olds today will live past age 90 and one out of 10 will live past age 95. The SSA provides an online Life Expectancy Calculator that is useful for determining when you should apply for your Social Security Benefits. Remember, the online calculator does not take into consideration your current health, lifestyle, and family history which could increase or decrease your individual life expectancy. You'll find the SSA Life Expectancy Calculator at http://www.socialsecurity.gov/OACT/population/longevity.html