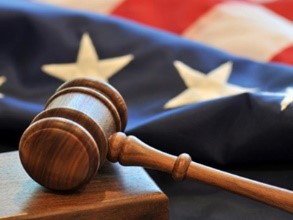 The Bipartisan Budget Act of 2015 will Reduce Benefits for Millions of Americans
There are two popular Social Security maximization strategies that many Americans have used to make the most of Social Security retirement benefits. The file and suspend approach will be eliminated around May 1, 2016 and the Restricted Application Method will be crammed down at the end of 2015 due to the Bipartisan Budget Act of 2015 which was passed last week without any public hearings.
File and Suspend

The File and Suspend Strategy allows the Full Retirement Aged (FRA) spouse to file for Social Security retirement benefits and immediately "suspend" his or her application. This allows the 62 year-old spouse to claim spousal benefits (usually half of the FRA wage earners benefit) while the wage earner continues to work (or delays claiming benefits) to gain 8 percent per year in Delayed Retirement Credits (DRCs).
The Bipartisan Act of 2015 will become effective in about six-months. This means that folks getting benefits now can continue using the File and Suspend Strategy will continue to receive benefits. Others must be at least age 66 to use this approach, and the window of opportunity will close around May 1, 2016.
Currently, single individuals and married couples can use the File and Suspend approach to collect benefits retroactively. For example, if you File and Suspend then continue to work you can collect benefits retroactively to the date you suspended your benefits. For example, let's say that you you are single and file and suspend when you are age 66. You work until you become ill at age 69. You can retroactively claim three-years of past Social Security benefits and forfeit the Delayed Retirement Credits (DRCs) you have earned. The new Budget Deal will eliminate this option for most future claimants.
Restricted Applications
Many working couples will be affected by the Budget Bill. In the past, an individual who was eligible for a spousal benefit and a benefit based on their own work record could choose which Social Security benefit they wanted to claim. If a working spouse claimed a "restricted" spousal only benefit he or she could accumulate Delayed Retirement Credits (DRCs) of 8 percent per year until age 70.
The New Budget Deal eliminates this option for individuals born before January 2, 1954. However, anyone age 62 or older at the end of 2015 can continue to have this option and at age 66 they can restrict an application to spousal benefits only.
Therefore a couple could use the following method to claim Social Security benefits. For example, Jane's FRA benefit is $500 a month, her husband John's FRA benefit is $2,000 per month. Both are FRA and 66 years old.
1. Currently Jane could use the Restricted Application approach and claim $1,000 per month in spousal only benefits (half of John's monthly benefit) and earn DRCs on her own work record.
2. John could claim spousal only benefits on Jane's work record of $250 per month and earn DRCs until he is 70 years old.
3. If the couple are equal earners they may want to delay claiming Social Security benefits so they can both claim DRCs.
The New Budget Deal does not affect the ability of widow's to file for spousal only benefits and to later switch to other Social Security benefits.