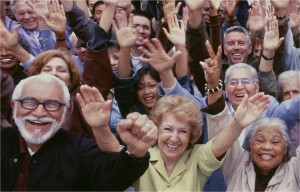 Seventh Annual Financial Planning Days Brings Free Financial Advice to Americans Nationwide
Financial Planning DaysAmericans nationwide will have the opportunity to get competent financial advice at no cost and with no strings attached during Financial Planning Days being held in twenty-two cities across the U.S. between October 1st and 29th. During these events, hundreds of CERTIFIED FINANCIAL PLANNER™ professionals will partner with local city governments and gather in designated schools, municipal buildings, and libraries to offer free financial counsel to area residents.
In its seventh year, Financial Planning Days is a joint endeavor by CFP Board, FPA®, Foundation for Financial Planning and the U.S. Conference of Mayors. The mission of the initiative is to bring free, ethical financial planning advice to the public through one-on-one advising sessions and group workshops.
Participating CFP® professionals arrange with local event organizers to volunteer their time and offer "no-strings-attached" advice. During the one-on-one consultations, financial planners are seated at tables and meet privately with individuals and couples to answer questions on budgeting, managing credit, getting out of debt, income taxes, homeownership, planning and paying for college, estate planning, insurance and many other topics. Free classroom-style workshop presentations covering key areas of personal finance are also available.
Please help us spread the news with your contacts who may be interested in attending. Free registration is available at www.FinancialPlanningDays.org or by calling toll-free at 1-877-861-7826. Walk-ins are also welcome.