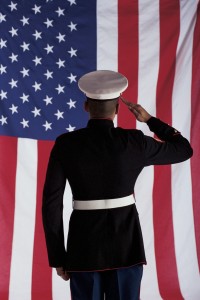 Getting Credit for Military Service
According to the Social Security Administration (SSA) there are usually no restrictions on claiming both social security benefits and military service retirement benefits. You will get your full Social Security benefit based on your earnings.
You do not need to take any action before applying for your Social Security benefits.  However, you may be asked to provide proof of military service at that time. Earnings for active military service or active duty training have been covered by Social Security since 1957. The SSA covers inactive duty in the armed forces reserves (such as weekend drills) since 1988.
If you Served in the Military Before 1957
If you served in the military before 1957, you did not pay Social Security taxes, the SSA gave you special credit for some of your service. See the SSA publication located at www.ssa.gov/pubs/10017.html for details.