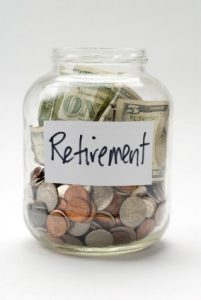 Good news! Social Security beneficiaries will likely receive a 2.2 percent cost-of-living (COLA) increase in January 2018. This is the largest COLA increase in years. Table 1.0 indicates the history of COLA raises. In 2016, Social Security recipients received a 0.3 percent COLA increase. Many experts called this a "Diet COLA." In 2009 and 2010, no recipient received a COLA. (Click on Table 1.0 to Enlarge)
Table 1.0 History of Social Security Cost-of-Living (COLA) Increases.
Social Security Beneficiaries have received an annual COLA increase since 1975. More than 60 million American are predicted to receive a 2.2 percent increase to their monthly Social Security checks. Many Americans rely on Social Security COLA increases to help soften the blow of higher costs for utilities, food, and rent. According to the Senior Citizens League, (http://seniorsleague.org/loss-of-buying-power-press-release) Social Security beneficiaries have lost nearly one-third of their buying power since 2000. In the Senior Citizens League's study titled, "Social Security Loss of Buying Power," findings indicate that a big loss of buying power, from 23 percent in 2016 to 30 percent has occurred over the past 12 months. This was mostly due to inflation, which has begun to increase. The study notes that in the past year, prescription drugs expenses experienced the highest and most rapid climb.
From 1975 to 1982, COLAs were effective with Social Security benefits payable for June in each of those years. Today COLAs (if there is one) become effective in December. The amount of an annual COLA is determined by the Consumer Price Index for Urban Wage Earners and Clerical Workers (CPI-W). According to the Social Security Administration (SSA), the CPI-W is verified and published by the Bureau of Labor Statistics, Department of Labor. The COLA for December 2017 will be based on the increase in the third-quarter average CPI-W for 2017 over the average CPI-W for the last base quarter. The last base quarter is the third quarter of 2016, the last year in which a COLA became effective.
Annual reports by the Board of Trustees for the Social Security Trust Funds, show estimates of future COLAs. Table 2.0 provides future COLA estimates based on three sets of economic assumptions from the 2017 OASDI Trustees Report (the latest available report). The Board of Trustees regards the intermediate estimates as their best estimates. (Click on Table 2.0 to enlarge.)
Table 2.0 Estimates of Future COLA Increases


SOURCE: Social Security Administration (SSA), August 11, 2017, (www.ssa.gov).